What Is Closed Circuit Baby Monitor?
A closed-circuit baby monitor is a monitoring system that allows you to keep an eye on what's going on in and around your baby's nursery. Your baby units and monitors enable you to view real-time video and listen to your baby's sound.
As a parent, when it comes to buying a baby monitor to safeguard your baby throughout the night, going through reviews is very critical. Advancement in technology has brought about lots of baby monitors like the closed-circuit baby monitor. These modern baby monitors are bundled with great and amazing features to make the process of monitoring your baby enjoyable and comfortable. Having a baby monitor in your baby's nursery is a fantastic thing as you can monitor your kid while you are in a separate room.
However, not any baby monitor is right for you and your baby. When you want a baby monitor in your baby's room, you need a gadget that is safe from hackers. Another important measure that you look out for is a device that will serve you best. The images and sound of the baby monitor should be crystal clear. The following are some of the best-closed circuit baby monitors in the market. You can check another closed-circuit baby monitor from Amazon's ​Surveillance & Security Cameras Products list.
Top Rated Closed Circuit Baby Monitors | The Comparison
The 7 Best Closed Circuit Baby Monitor Reviews In 2021
1. Infant Optics DXR-8 Baby Monitor- Best Interchangeable Lens System
This is the first-ever baby monitor to use interchangeable lens technology. It helps you view baby images and videos in a crystal clear manner. It has a 3.5-inch LCD screen that uses a 2.4GHz connection to ensure audio that is free from delay. It is a lightweight and portable video that you can carry along to any place. It is designed as a plug and play hence easy to install and use.
Key features
Uniquely built a 3.5-inch LCD screen for clearer and high-quality images and videos.
2.5GHz FHSS Wireless Tech for secure and safe connection.
Features pan, tilt, zoom, and interchangeable lens.
Four cameras expandable function.
Pros
Easy to install and use.
Expandable to up to 4 cameras.
A broad and ideal range of operation.
High picture and video quality.
Uses interchangeable lens technology.
Cons
The camera connection is not reliable at all times.
Battery quality is poor.


2. MoonyBaby Wide View Baby Monitor-Best Baby Monitor For Twins
This Split-screen video baby monitor features a large screen of 5" that has a high-resolution display. It also features a wide-angle lens camera with auto night vision as well as 2x digital zoom features. This baby monitor can support two additional cameras from the parent unit hence reliable to monitor different rooms. With the two-way talkback function, you can talk to and soothe your baby. This is one of the best monitors for twins.
Key features
Features 5 inch large display together with a high-resolution display.
2x digital zoom function, auto night vision, and wide-angle lens camera.
Accommodates up to 2 extra cameras at the same time to allow you to monitor two separate rooms.
Features a two-way talkback function that lets you communicate and soothe the baby.
It's plug-and-play and comes with extra features like built-in lullabies, a room temperature monitor, night vision, and many more.
Pros
It's affordable.
Features split-screen viewing.
Has built-in lullabies.
Has VOX to increase battery life.
Long-range of up to 460ft.
Digital zoom.
Cons
Low battery life.
Not very sturdy.


3. CasaCam Baby Monitor-best secure baby monitor
This is a product by CasaCam and the best-closed circuit baby monitor with a touch screen in the market. It has a large full-color LCD touchscreen with a user-friendly interface and is available in six different languages. It is designed with sound-activated LED lights, a Temperature monitor function as well as a power save with audio-only modes. Its HD digital camera can be adjusted to pan 270 degrees and tilt 110 degrees. You can have closer viewing because of the digital zoom and can accommodate a maximum of 4 cameras.
Key Features
Large 5-Inch full-color LCD touchscreen with charging cradle, and it is user-friendly.
Digital HD camera that can be adjusted remotely.
Features temperature sensor, auto night vision & nightlight, two-way audio, inbuilt lullabies, and wall mounting bracket.
Digital zoom that lets you have closer viewing
Secure with digital crystal clear wireless FHSS function.
Camera can be powered with a power bank via USB cord.
Pros
Highly responsive touchscreen.
It can support four cameras.
Images and videos are of high quality.
Large color LCD.
Built-in lullabies.
Cons
Battery life is poor.
Night vision not as good as day vision.
4. JLB7tech Video Baby Monitor-Best for Long Transmission Range & Portability
This is a 4.3" color LCD video baby monitor featuring 100% Digital Tech offering maximum privacy and security. This is an excellent option to monitor your baby in real-time. Regardless of the big screen, it is lightweight and compact. You can adjust its tilt, angle, and additional parameters quite easily. Together with inbuilt speakers, you will get quality audio.
Key Features
Color 4.3" LCD and plug and play with 100% Digital Tech for security and privacy.
Expandable to a maximum of 4 cameras from a parent unit monitor.
Features Power Saving/Vox Mode with the Voice Activation mode automatically activating the screen.
Two Way Talk-Back communication with an inbuilt microphone and speaker to talk and comfort your child.
Additional multifunctional features like Temperature monitor, Auto night vision, 2x Digital Zoom, and many more.
Pros
High-resolution images.
It can be operated in two separate rooms.
Can monitor two different babies simultaneously.
Large and crystal bright screen
Highly portable.
5. Anmeate Baby Monitor-Best Wireless Video baby Monitor
This is a baby monitor that has a digital camera making it an excellent gadget for monitoring the baby in the baby's nursery. It is bundled with great features like a high-quality color LCD that guarantees comprehensive coverage of the room. It has eight infrared HD night visions as well as the temperature monitoring function. The infrared lights are designed for maximum contrast during the night. It is a two-way talking gadget with the long-range transmission. You can communicate with your baby without going to the nursery physically.
Key features
High-Quality color LCD 2.4" display with 2x magnification zoom to offer compressive coverage.
High Definition 8 infrared LED night vision lights to monitor the activities of the baby constantly.
Temperature monitoring feature to help you observe the temperature of the baby's nursery.
Two-way talkback function to communicate and soothe the baby with 960 feet transmission range.
Additional handy features like Eco Mode Voice Activation, Alarm/Timer setting, Lullabies, Auto scan view, and many more.
Pros
Easy installation.
Long-life battery.
Auto night vision.
Temperature monitor.
360-degree manual operation and down by 120 degrees.
Cons
Soothing sounds not good.
Manual rotation not perfect.
6. Babysense Video Baby Monitor- Best Battery Powered baby monitor
This closed circuit baby video monitor has innovative 2.4GHz FHSS technology and HD color LCD screen. It offers a connection that is interference-free with streaming that is stable with long-range coverage of up to 900 feet. It is designed with the infrared mode that gives you a peaceful night watching over your baby. It also has the two-way talk system to communicate and comfort your baby. It also has other features like automatic scan view, wall and table mounting option, temperature alerts, and many more.
Key Features
2.4" HD color LCD screen for stable and high-quality streaming, which is secure and free from hacking.
Two-way talk back features to talk and soothe the baby.
Long-range of up to 900 feet.
Wide variety of handy features like Eco Mode Voice, Sound Activated LEDs, Manual 360o and 60o tilt, and many more.
Pros
Not costly.
Very reliable.
Easy to set a video monitor.
Easy to operate.
High-quality images.
Cons
Not durable.
Manual Pan 360 degree not highly reliable.
7. GoodBaby Video Baby Monitor-
Best Portable Baby Monitor
This video baby monitor features a 2.4-Inch High-Quality LCD screen with a 2.4GHz wireless Digital transmission. The 2.4-Inch LCD screen connects to the camera through enhanced 2.4GHz wireless technology. The video and audio are crystal clear. It is designed with a built-in temperature monitoring function and clear infrared night vision. The two-way talkback function and the Long Range Support enables you to communicate and comfort your baby at a distance. It is also designed with the VOX Wake-up Mode and the Feeding Alarm Reminding to alert you when the baby is crying. It can rotate within a 360o angle, and it doesn't require much expertise to install.
Key Features
2.4-Inch High-Quality LCD that connects to the camera through enhanced 2.4GHz wireless technology.
Clear infrared Night Vision to monitor the baby in the absence of light.
Temperature monitoring function to allow you to adjust the desired temperature for your baby.
Two-way Talkback and long-range support with a highly sensitive and advanced microphone with a speaker for responsive communication.
Pros
High-quality LCD for clear images.
Let you monitor the baby when lights are off.
Has a temperature monitor to help you adjust the required temperature.
It allows you to communicate and soothe the baby.
VOX Wake-up Mode helps improve battery lifespan.
FAQs and Answers​​​​
Do I Need A Closed-Circuit Baby Monitor?
If you have a lot of tasks to handle at home or elsewhere when the baby is asleep during the day, it is good to have a closed-circuit baby monitor. It helps you save time and perform all your duties while having an eye over the baby. A closed-circuit baby monitor can be vital during the night to remotely monitor the baby without physically visiting the nursery.
Can Closed-Circuit Baby Monitors Be Hacked?
It is not an easy thing to hack closed-circuit baby monitors. This is because they use the 2.4GHz Wireless connectivity, which is safe and secure. The 2.4GHz FHSS Wireless Technology protects any sensitive data or information as it is transferred through the internet.
How To Find A Hack-Proof Baby Monitor?
Different wireless transmission technologies surround baby monitors and operate differently. Few of the wireless technologies are used by most baby monitors to connect the camera that we use to monitor the baby unto a receiver or app. For Analog baby monitor, use either the 49MHz or 900MHz radio frequencies. For Digital baby monitors, it is safe to use the digital signal where the audio or and video is transmitted and received as discrete numbers. This signal type is highly and readily encrypted, and it is hard for any other person to hack into it.
How To Secure Your Wi-Fi Baby Monitor?
There are several ways to secure your Wi-Fi baby monitor. First of all, when you purchase the device and before you use it at home, change the factory setting password. Input a new password that is long and unique and, if possible, update the software if there is. Make sure you register the device upon purchase for recall or patch by the manufacturer. Next, ensure that it is on an encrypted connection to stop hackers from getting any footage. Also, make sure that the baby monitor is shut off regularly. This enables the device to get security patches and updates when it is switched on.
Is The DECT Baby Monitor Technology Secure?
Dect baby monitor technology is 100% secure as it has no interference even over a long-range. It ensures that the transmissions are secure and safe so that you can listen to your baby.
When Should You Stop Using A Baby Monitor?
The baby monitor should be avoided by parents when the baby begins to sleep consistently throughout the night. This is usually for six months.
Final Notes
A video baby monitor is an essential device for parents who have their children sleeping in a separate room. As we have seen in this review, the best-closed circuit baby monitor has several advantages. You can communicate, calm, and soothe the baby without going to the room physically. A closed-circuit baby monitor also comes with great features like a safe and secure connection. In this review, we have pointed out that most of the reviews here offer images and videos that are crystal clear. Besides, there some that allow you to monitor your baby even when you are in a long range.
Recent Posts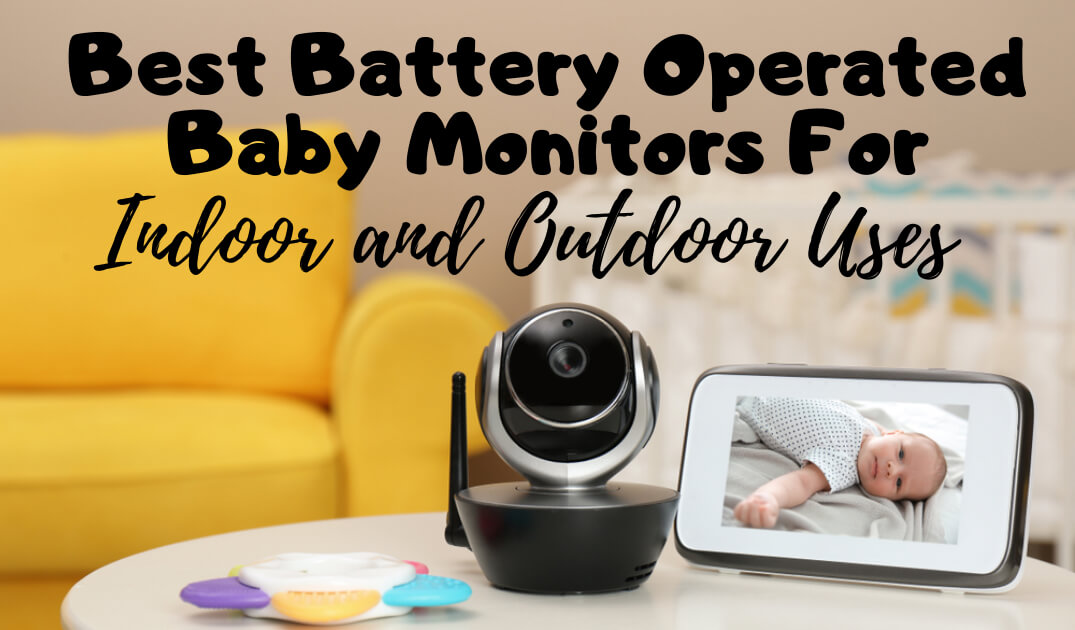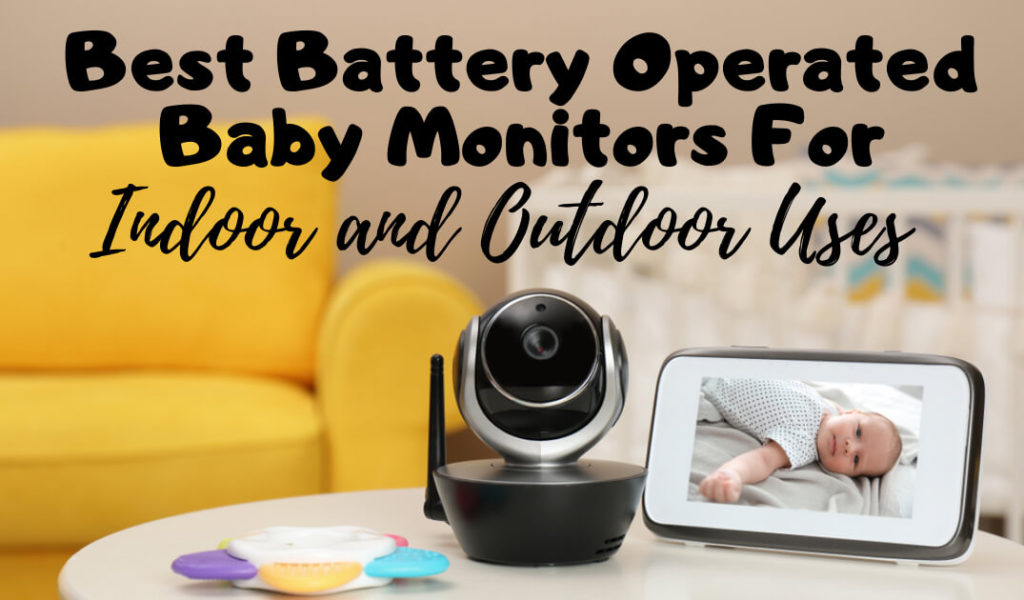 Most of the baby monitors in the market feature battery-powered parent unit, while most baby units are mains-powered. The most crucial benefits we get from battery-powered baby monitors include internal and external.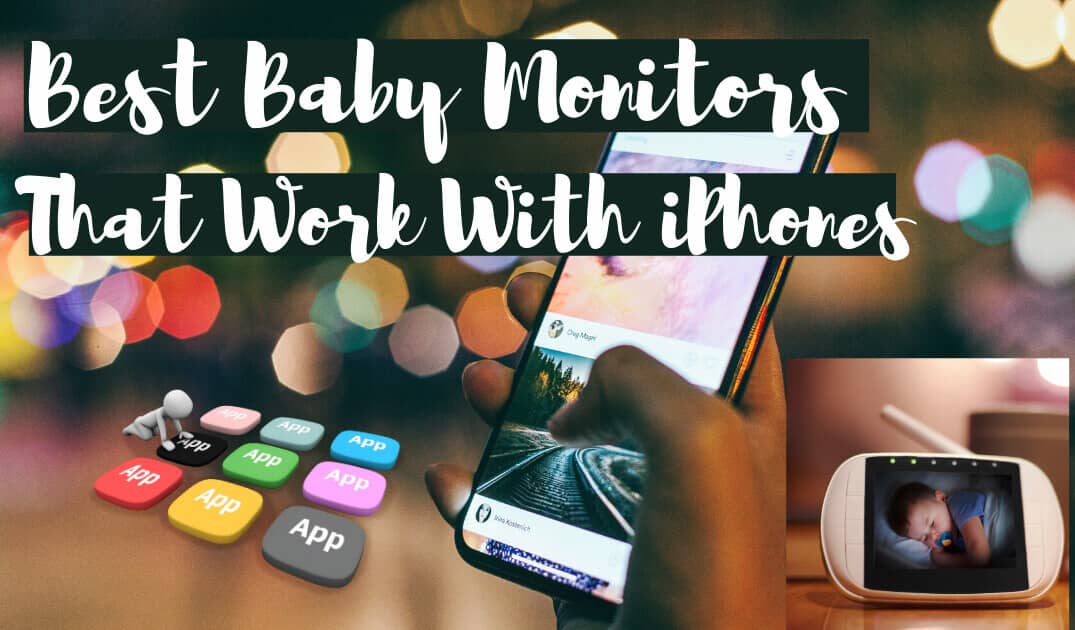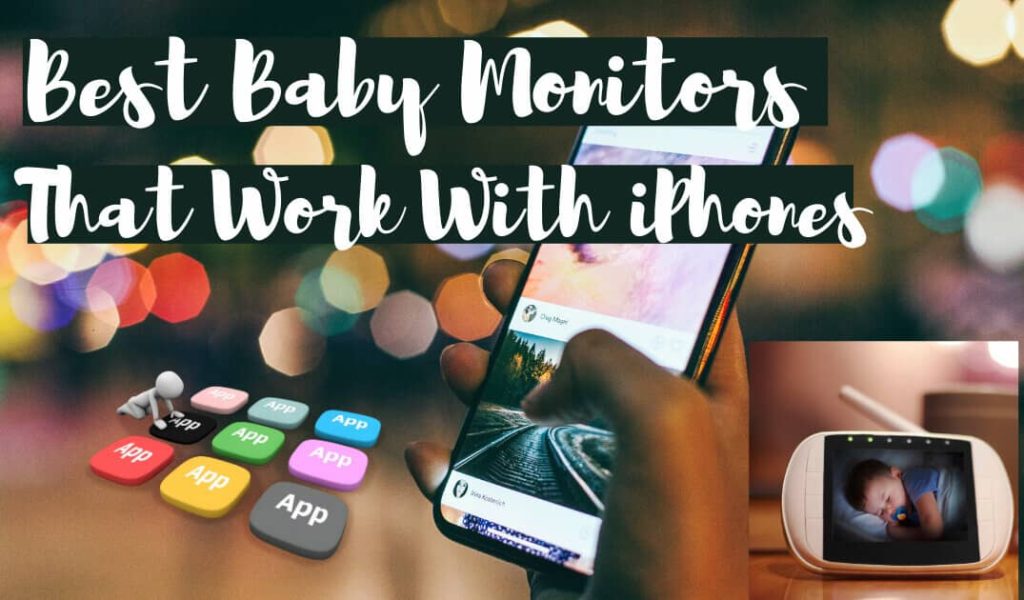 These days we have one constant device that we do not leave in any place, our phones. There are baby monitors that can connect to your iPhone.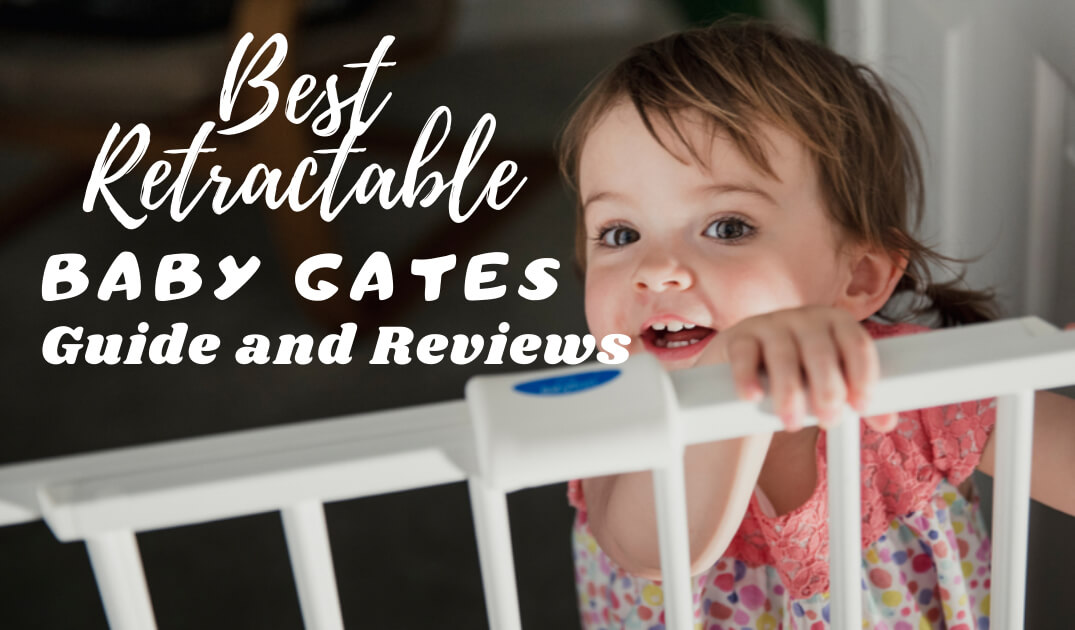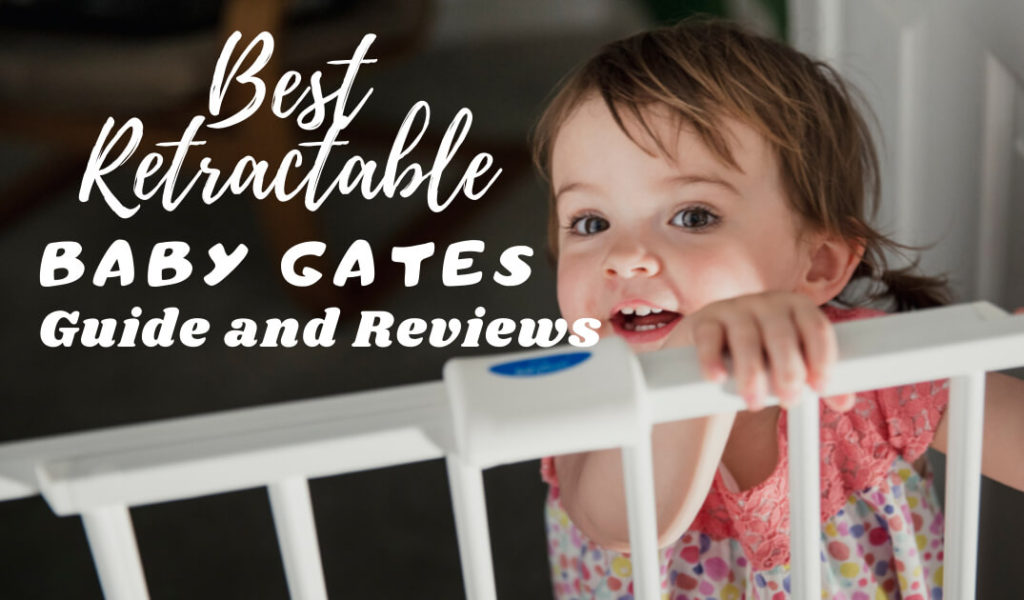 In the past, parents used pop-out baby gates. However, things have changed since then, and you can now get your hands on the best retractable baby gate for your baby in the house.